Welcome to the Town of Montverde!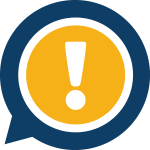 DUE TO THE COVID-19 OUTBREAK TOWN HALL STAFF WILL BE OPERATING DURING REGULAR BUSINESS HOURS; HOWEVER, OUR OFFICE WILL BE CLOSED TO THE PUBLIC. (Monday – Thursday 7am – 6pm) WE WILL BE SERVING OUR CUSTOMERS NEEDS VIA THE FOLLOWING METHODS: TELEPHONE: 407-469-2681 FAX:...
CHARTER, CODE OF ORDINANCES AND LAND DEVLOPMENT CODE Town of MONTVERDE, FLORIDA Codified through Ordinance No. 2017-044, adopted January 9, 2018. (Supp. No. 9).
Neighborhood Standard & Guidelines Manual for new Subdivisions June 13, 2017 Download Manual...
A golf cart may be operated only during the hours between sunrise and sunset. A golf cart must be equipped with efficient brakes, reliable steering apparatus, safe tires, a rearview mirror, and red reflectorized warning devices in both the front and rear. A golf cart...